Vancouver Foodster and Tasting Plates YVR are preparing another exploration of flavours around Vancouver on the Asian Eats Tasting Tour.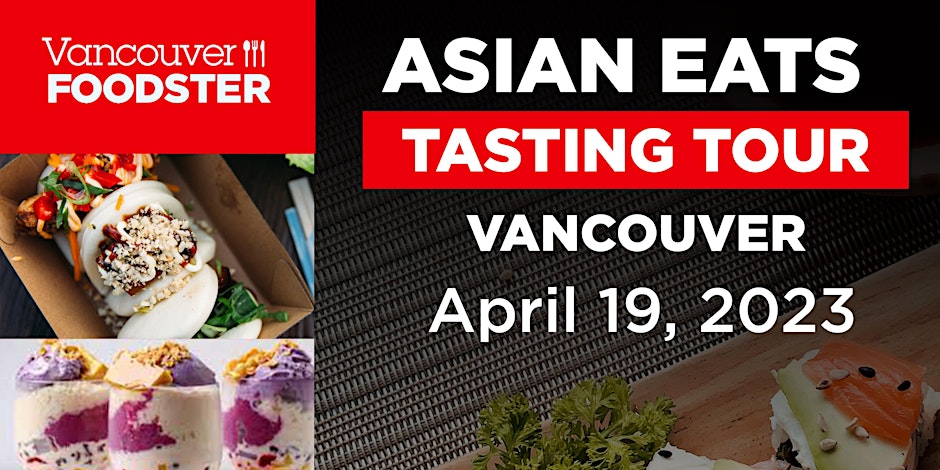 On Wednesday April 19th, experience a curated selection of restaurants and tastes that may take your taste buds on a trip around the world. An array of Asian flavours could be on the menu; Chinese, Filipino, Indian, Vietnamese, Japanese, and Thai food and drink from Sushi to Dumplings, to Pad Thai and anything in between may find its way to your plates.
Like other Tasting Plate events, patrons will have a series of locations to visit across the map with each restaurant serving up Tasting Plates, bowls and cups for guests to enjoy. You and other flavour fanatics will have a chance to visit the restaurants and learn about each of the participating spots while sipping and sampling.
With more pending, Asian Eats Tasting Tour has teased just a couple of the participating restaurants so far, including:
Crab Hot Lau, 2141 Kingsway, Vancouver
Specializing in Northern Vietnamese cuisine, Crab Hot Lau's special dishes are Crab Hot Pot and Banh Da Cua which represent their hometown – Hai Phong, Vietnam.
Win Win Chick-N, 8197 Main Street, Vancouver
Specializing in delicious Filipino style fried chicken, locally sourced, fresh hand breaded and made to order, Win Win Chick-N has been making a cluck since it first entered the market.
Asian Eats Tasting Tour takes place Wednesday, April 19, 2023 6pm >
Tickets are required to be purchased in advance via Eventbrite.
Ultra Early-bird Tickets: $49 per person through March 31, 2023
Early-bird Tickets $59 per person through April 9, 2023
Regular $69 per person through April 16 2023