Queen + Adam Lambert – Rogers Arena – July 2, 2017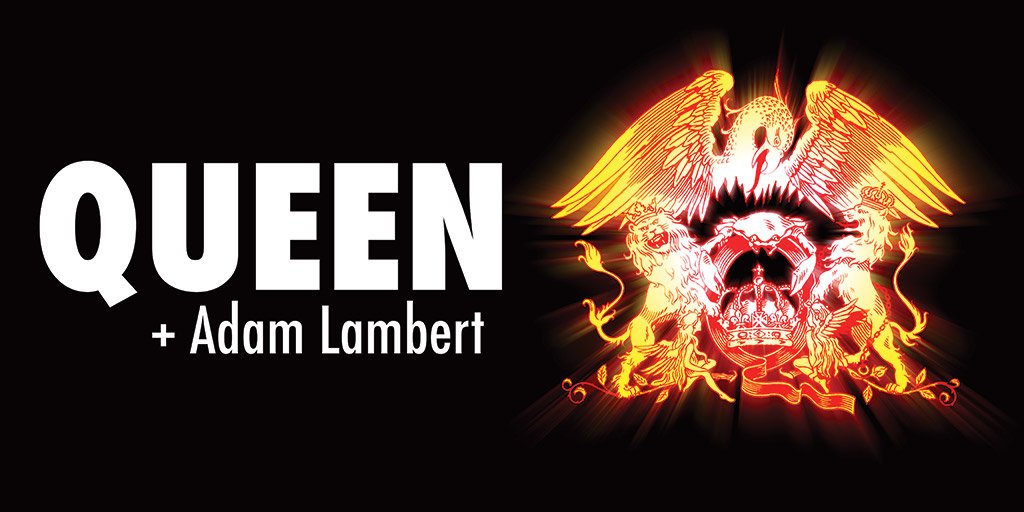 Queen + Adam Lambert returned to Vancouver on Sunday night for a spectacular performance at Rogers Arena.  Before a most diverse audience, from children to seniors, Queen founders Brian May and Roger Taylor along with Adam Lambert brought the house down performing their vast catalogue of hits.
Even though he passed 27 years ago, the spirit of Freddie Mercury lives on in the fans, including the brilliantly dressed 'Freddie' working the arena in Yellow "A Kind of Magic" jacket, and the 5 year old Live Aid styled "Freddie', as well his pre-recorded vocals and video highlights appeared during the concert.  In Adam Lambert, the band has found a singer who can complement the songs and legacy without being an imitation.  Respecting that Freddie Mercury paved the way for artists like Lambert to fuse camp theatricality, flashy costumes, shockingly red hair with great vocals.  Original members Brian May and Roger Taylor have said in the past that they aren't replacing Freddie when they tour with someone, hence the billing as Queen + Adam Lambert. They are like a perfect duet, two individual acts that fit together; two of the best musicians in the world combined with an amazing vocalist, when they speak of each other one gets a sense of genuine respect and camaraderie.
From the beat of Another One Bites The Dust, to bluesy Fat Bottom Girls, to the pop of Don't Stop Me Now and Somebody To Love or rockabilly on Crazy Little Thing Called Love, the Queen catalogue of hits is an eclectic mix of styles, genres and tempos.  The iconic Bohemian Rhapsody has all the genres in one song, and Adam Lambert deftly weaves the vocal variations and adds his own theatricality to the stage.  Even though their instrumental work is front and centre throughout, Brian May and Roger Taylor each had the opportunity to highlight their vocal skills too, with May handling the vocals and accoustic guitar on Love Of My Life (also featuring Freddie Mercury on video) and Taylor drumming and singing the duet with Lambert on Under Pressure (dedicated to David Bowie).  Over the two hour show, the set list builds to the highly anticipated encore of the legendary hits We Will Rock You and We Are The Champions, with the whole of Rogers Arena singing along.
While they may not live forever, in entrusting their catalogue to Adam Lambert, Queen has ensured that these hit songs are performed for a long time to come.
Queen + Adam Lambert North American Summer Tour continues around Canada and USA until August, before moving to Europe in the autumn.