Beware the Ides of March? Let's, be aware of the activities of March as we come to mid-month's picks of the week.
Wizard: On stage at Granville Island's Waterfront Theatre from March 1-26, 2023. Carousel Theatre for Young People is partnering with Kaleidoscope Theatre for Young People to present the Canadian premiere of Oz, a whimsical look at an imagined backstory for how L. Frank Baum might have written his best selling children's book, The Wonderful Wizard of Oz.
Dash: The Arts Club Stanley Industrial Alliance Stage breathes new life into the world of the Dashwood Sisters with its creative staging of Jane Austen's Sense & Sensibility by Kate Hamill, onstage until April 2nd
Home: Find inspiration for your next home project as The BC Home + Garden Show returns to BC Place Thursday March 16 to Sunday March 19
Tomato: On stage at The Cultch Historic Theatre, Vancouver Asian Canadian Theatre and Zee Zee Theatre co-present with rice & beans theatre, the World Premiere of the quirky and surreal boy-meets-boy romcom, My Little Tomato.
Gallery: Until May 14, Polygon Gallery presents As We Rise: Photography from the Black Atlantic Curated by Elliott Ramsey, the exhibition is organized by Aperture and features more than 100 photographs from the Wedge Collection — Canada's largest privately owned collection committed to championing Black artists.
Fog: Gateway Theatre presents the BC premiere of Prophecy Fog by award-winning Indigenous artist Jani Lauzon, based on her voyage to the sacred site of Giant Rock in California's Mojave Desert, the play runs March 18th.
Comedy: The new comedy Driving Me Crazy, following a family and their relationships with each other as experienced via their vehicles is on tour, crashing onto stages around Metro Vancouver, this week at ACT Centre at Maple Ridge, March 18 and 19
Sun: Take off to the sun as Hawaii From Above makes a return to Fly Over Canada, bringing its lush forests and flowing waterfalls to sandy beaches and dazzling shorelines to the Canada Place attraction until April 23
Roar: Monster Jam comes roaring back to Vancouver's Pacific Coliseum, March 17-19, for an adrenaline-charged weekend set to thrill fans and families with one of the most unexpected, unscripted and unforgettable motorsports experiences
Dance: The BC premiere of Bboyizm's award-winning work In My Body, presented by DanceHouse comes to the Vancouver Playhouse stage, March 17 and 18.
Dinner: Starting tonight, Provence Marinaside's Owner/Chef Jean-Francis Quaglia shares some of his favourite French comfort foods with diners in a unique format Provence is calling 'Quelle Surprise' ('What a Surprise'). This special food feature, only available March 15 through April 15.
Opening: What could possibly go wrong on opening night of a new play? Find out when Western Gold Theatre presents the comedy Opening Night, part of its fully Staged Reading Series March 17 – 19 at PAL Studio Theatre
Blarney: Vancouver's longest standing Irish pub, The Blarney Stone celebrates its 50 Year Anniversary on St. Patrick's Day with the Ultimate St Patrick's Day Festival opening its doors at 9am for an Irish Brunch Buffet with entertainment all-day long!
Ballet: The Queen Elizabeth Theatre welcomes Ballet BC to the stage as its season continues with HORIZON/S March 16-18 with new works from Vancouver-based Shay Kuebler, Czech choreographer Ji?í Pokorný, and Israel's Adi Salant
Free: This Saturday March 18th, The Anvil Centre presents Montreal-based contemporary dance company Sinha Dance for another outing of the Outside/In series, a free celebration of arts and culture – "IN" performances at the Anvil Theatre while "OUTSIDE" is an outdoor street festival from 2-5 on performance days in Hyack Square, featuring local artisans, musicians and more!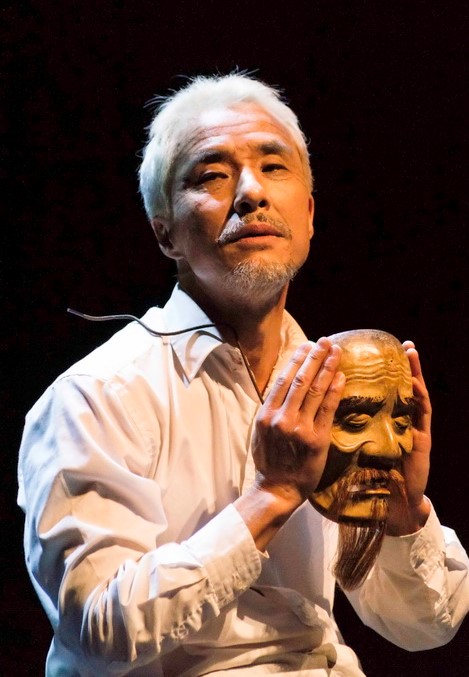 Present: March 17-18, The Shadbolt Centre for the Arts with the Vancouver International Dance Festival, features Ichigo-Ichieh's Birthday Present For Myself, dancer-choreographer-actor Hiromoto Ida skillfully merges dance, theatre, classical music, and voice.
Box: Vancouver Warriors celebrate St Patrick's Day on Friday as they host San Diego Seals at Rogers Arena, featuring green beer and Shane's Teeth, a Celtic punk tribute band performing throughout the game.
Jazz: Sunday afternoon, the new Jaz'N'theViolin Concert Series continues at Pyatt Hall with Lache Cercel and his ROMA Jazz Ensemble.