This Thursday, celebrate the launch of Land Back Records, a new indigenous owned and operated music label.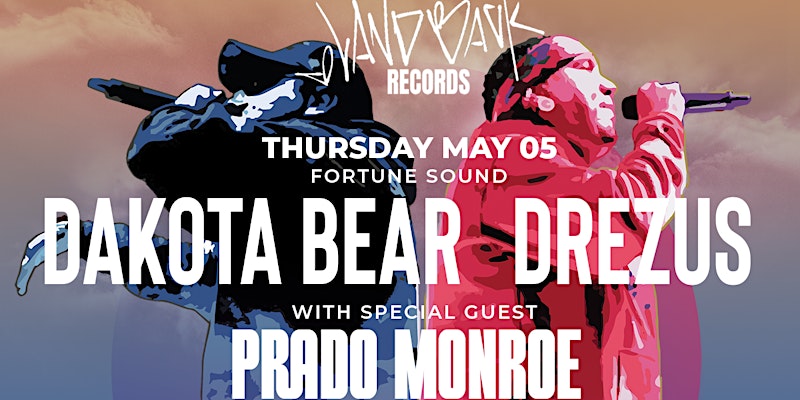 Land Back Records is the latest enterprise from local entrepreneurs Casey Desjarlais and Dakota Bear, founders of Decolonial Clothing Co., and creators of CIRCLES Festival (the largest Indigenous Music Festival in Vancouver)
The May 5th evening at Fortune Sound Club, is the couple's second music, culture and arts event, making history for Indigenous artists as the label brings the community's music, arts and culture onto an international stage
"Often, Indigenous people don't have safe spaces for our creative expression. We are building those safe spaces, we are grassroots, and doing the groundwork needed to bring healing to our community. Music is a vehicle to drive our messages and amplify our voices, music is a universal language that brings people together. We will continue to build off the strength of our ancestors, and bring our truths to light and use our platforms to fight for justice," says award-winning hip-hop artist, activist and entrepreneur, Dakota Bear.
Creating visibility and building platforms within the music industry for Indigenous artists, Land Back Records provides access to production studios, marketing campaigns, and producing Indigenous focused events. As a community-based label, Land Back Records aims to ensure the social movements of its people is centred in the work that being done and to give back to its community.  10% of ALL profits from the label will be donated to Land Back Society.
Presented by Land Back Records x Decolonial Clothing Co, the lineup at Fortune Sound Club features an incredibly talented selection of Indigenous performers, Indigenous led pop-up shops and art installations and a co-headlining performance by Dakota Bear and MTV Music Video Award-winning hip hop artist Drezus. A special tribute will take place in honor of National MMIWG2S+ Awareness Day. Again, 10% of profits will be donated to the Land Back Society to help build equity and capacity for the reclamation of Indigenous Sovereignty.
The Land Back Records Launch Party takes place Thursday May 5, 2022 at Fortune Sound Club 147 E Pender Street, Vancouver, from 7pm until late. For tickets ($25) and more information about the event, and label, visit landbackrecords.com