With a most activities cancelled, and everyone spending time at home, you can guarantee there will be a lot of us watching streaming services. While Netflix is perhaps the top dog, there are many more services available and more seem to be coming online all the time.
So what are you watching? Have you found any new shows or services
Are you catching up on blockbusters on Disney +, finding new Netflix Originals, or discovering a forgotten guilty pleasure on Prime? Besides that trio of streaming bigwigs there is also some other great content in services that are free or free with trial, to give you a taste.

Here's a few things we've watched lately that might not be on everyone's radar.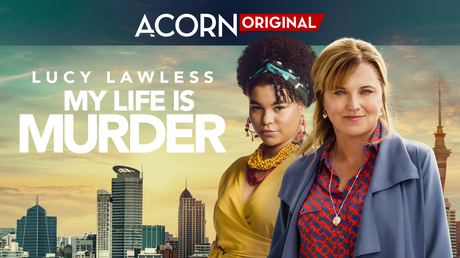 My Life Is Murder: A light-hearted detective drama starring Lucy Lawless (Xena:Warrior Princess) as a retired Australian detective recruited by her former boss to lend insight into cold cases.
On Acorn TV, 10 episodes
Ragnarok: Not another Marvel blockbuster, but a new, quirky take on an old norse legend.
A Netflix Original in Norwegian with English Subtitles, 6 episodes.
Voice: Two versions available, the Korean original and a Thai remake finds a detective and an investigator join forces to bring down a serial killer.
On Netflix in Korean or Thai with English Subtitles, 16 episodes.
Back In Time: CBC Gem offers the Canadian versions of Back in Time for Dinner, Back in Time for Winter which aired on CBC TV, as well as a host of Back in Time series from the UK to give you a bit of history and reality tv.
CBC / BBC Two original programming, numerous series.
Miranda: The acclaimed British sitcom stars the bumbling Miranda Hart, and Tom Ellis (Luthor), in an over the top show that's 'such fun'.
Season 2 is now available on Prime Video, 6 episodes.
Ordeal by Innocence: Agatha Christie's story of family intrigue, and (of course) murder.
BBC miniseries available on CBC Gem, 4 episodes.